New ICPC report generates comment
New ICPC report generates comment
The latest report by the International Cyber Policy Centre, Australia's cyber security strategy: execution & evolution has generated much debate and comment in the media.
Watch a 3 minute summary of the key findings of the report with authors Zoe Hawkins and Liam Nevill.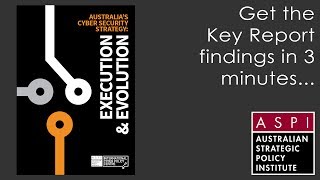 You can download the full report here.
Contact: Fergus Hanson
Phone: 02 6270 5100